Containment / Scaffold Sheeting Products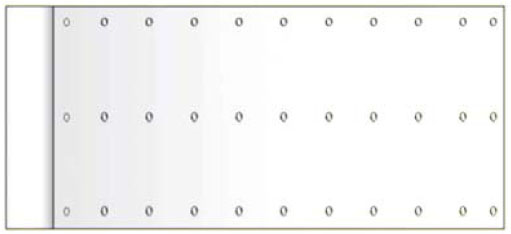 Monarflex Light
MONARFLEX Light Clear has a strong 12x12 reinforcement grid in 1100 dtex Polyester yarn protected by 2 layers of Co-polymer Low Density Polyethylene (LDPE) with UV stabilisation.
Monarflex Scaffband Stripe Clear Durability We recommend MONARFLEX Scaffband Stripe Clear for all types of projects of 6 – 12 months duration.
Super T Plus Clear
Monarflex Super T Plus Clear Features MONARFLEX Super T Plus Clear has a strong 9x12 reinforcement grid in 1670 dtex Polyester yarn protected by 2 layers of special highly weather resistant Co-polymer Low Density Polyethylene)

Monarflex Monarsound FR
Recommended for all types of long-term projects exceeding 12 months duration.
Monarflex MonarSound FR acoustic scaffold sheeting provides an effective system for controlling noise breakout on construction sites. It is ideal for use in minimising noise pollution in sensitive areas like schools, hospitals, residential areas.
Scaffold Sheeting Installation Guidelines
Professional scaffold design advice should always be sought prior to commencing work, and a full risk assessment of each
project should be carried out.
For Weather Protection
If the prime purpose is to protect personnel against wind and rain, then upper sheets must overlap the lower sheets  externally to ensure rain runs down the outside of the sheeting.
For Containment
If the prime purpose is to protect the surrounding area from the impact of demolition then the upper sheets must overlap lower sheets internally to contain debris within the sheeting.
Scaffolding Design
When Monarflex scaffold sheeting is to be installed, the structure must be designed to all relevant standards & codes of practice to accommodate the increase in wind loadings.